The Best Labeling Tools For Machine Learning - Our Top 8 Picks
Did you know that machines can read up, understand and analyze? This is because machines can learn just like humans do. However, they require learning from something that is named data. Data is just information such as pictures, video, audio, or text so that machines can understand. But for machines to understand that data or input, they require a human to interpret that; this is called data annotation.
Manual data labeling is challenging because you have to add data tagging for every item manually. This could be time-consuming.
Machine learning labeling tools are deeply embedded in the tech industry and are significant to most businesses.
Keylabs
Keylabs AI is the best platform that delivers tools for labeling picture and video input. Not only this, but it also provides the facility of frame-to-frame data tracking, which results in precise and speedy labeling.
Benefits
This tool gives a rapid data labeling facility, which saves your time.
The labeling is highly accurate.
The tool delivers high-quality, unique functions.
Keylabs AI does not compromise efficiency and precision.
Moreover, this tool is applicable to large-scale experiments.

Computer Vision Annotation Tool (CVAT)
CVAT 2022 is one of the best image annotation tools and has a new look and infrastructure. CVAT is maintained mainly by Intel, but you can customize and contribute as it is open source.
Benefits
It can run on multiple platforms like CPUs or GPUs on Windows, Linux, or Mac.
You don't have to install an application for data annotation as it is web-based.
You can utilize interpolation between multiple keyframes through its automatic data labeling.
You can allocate the task to other usernames.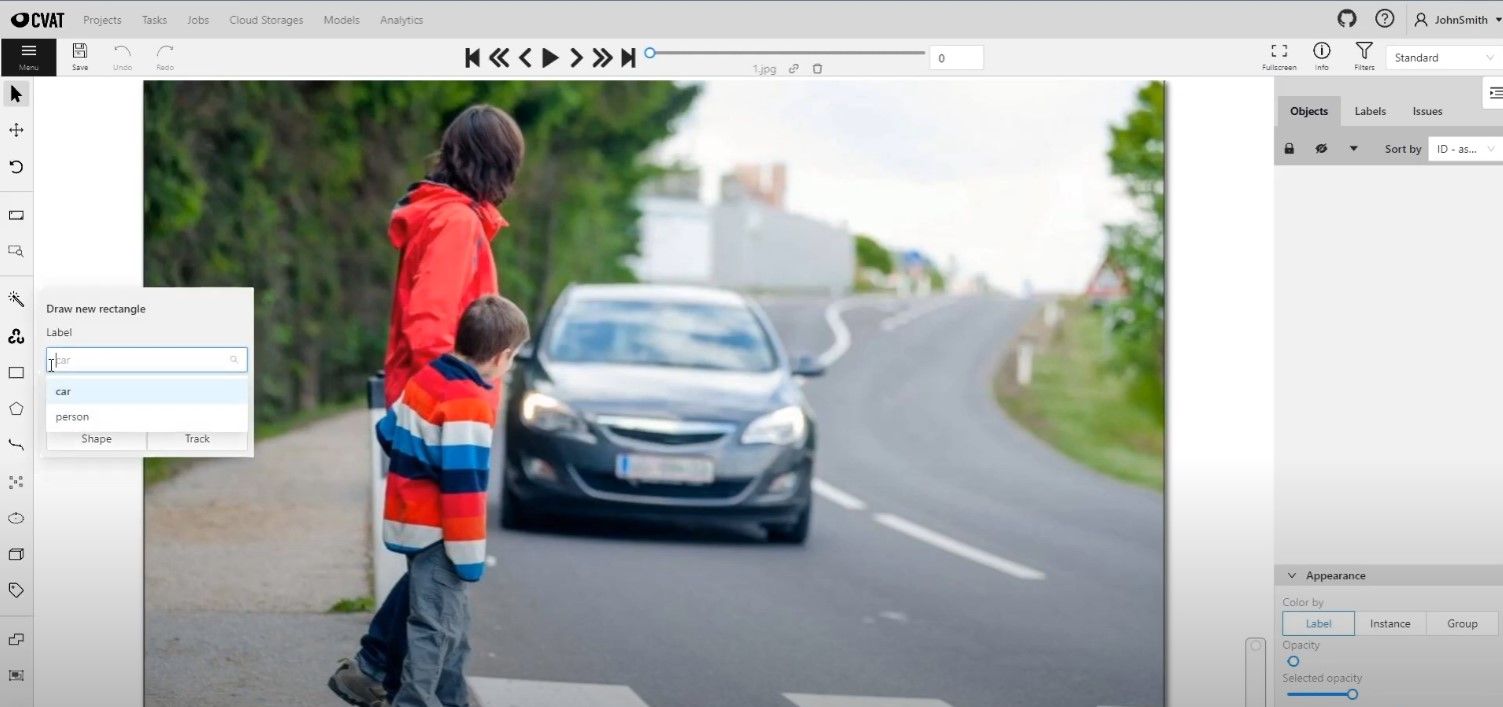 Limitations
Test checking can't be done automatically, so you must do it manually.
You may find it complicated to understand the inner workings of tools due to the inadequacy of source code documentation.
You have to use Google Chrome due to the limited browser permission of CVAT.
They limit each user to 10 tasks.
Labelbox
Labelbox can be used in many contexts, from agricultural, medical, imagery, education, fashion, and even space exploration. It is a comprehensive and fully configured tool that enables you to securely manage, annotate, and iterate the data.
Benefits
It is an automatic data labeling and easy-to-use tool.
You can also use useful statistics tools, such as the average time duration consumed on a label.
Python SDK is a very highlighting feature of this tool, which enables you to integrate programmatically with the label box.
You can securely connect your cloud-hosted datasets to this program.
You can get multiple functionalities and shortcuts for rapid data labeling.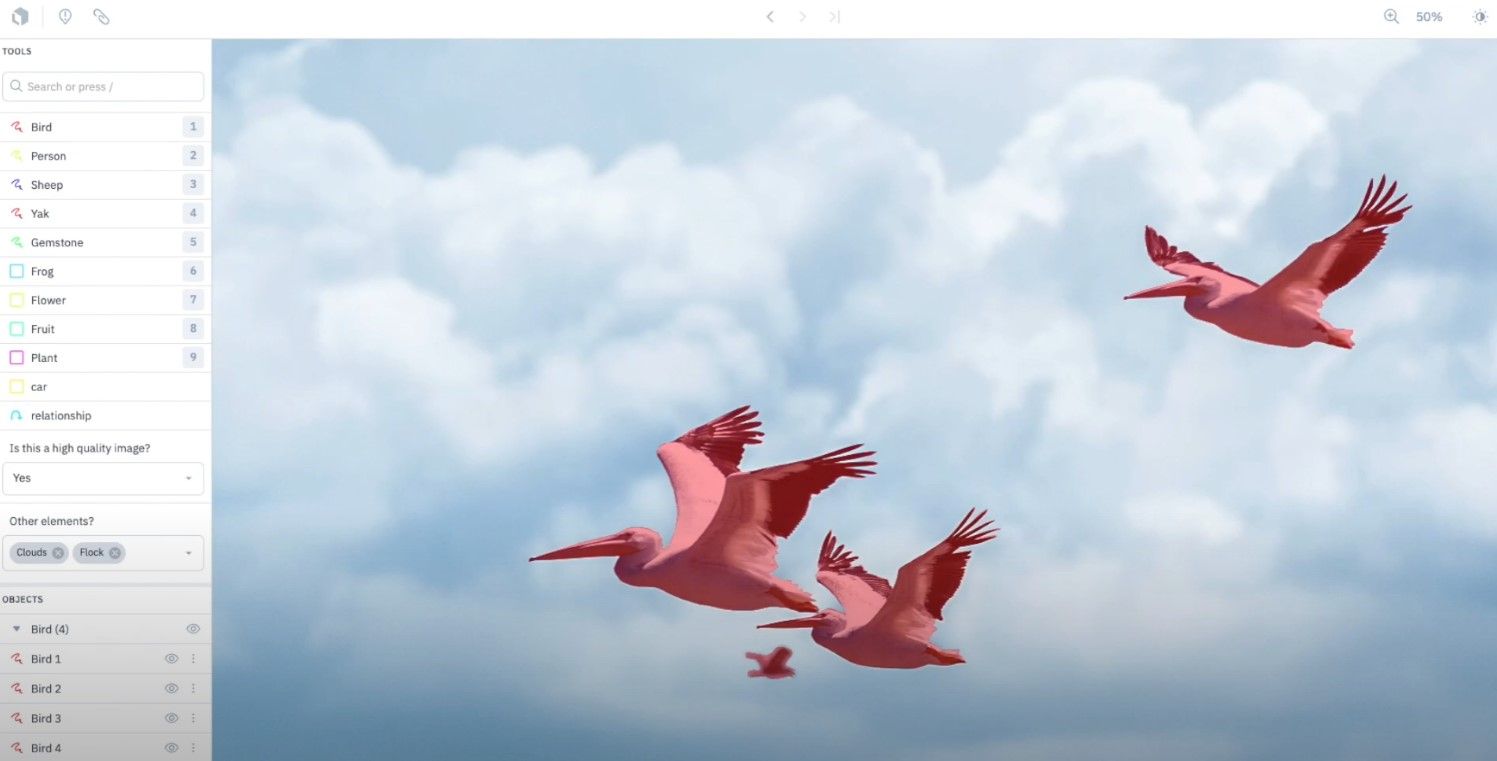 Limitations
This tool is not free.
Installation of this tool is not simple on-premise.
It offers only a limited free license of 2500 data tagging per year, which is not enough for large-scale experiments.
Visual Object Tagging Tool (VoTT)
Microsoft developed the Visual Object Tagging Tool, the best data labeling tool to label images and videos. It operates locally and is compatible with various platforms like Windows, Linux, and Mac OS.
Benefits
You can easily install it in very less time consumed.
It is an open-source tool.
You can efficiently import or send data from local or cloud storage providers.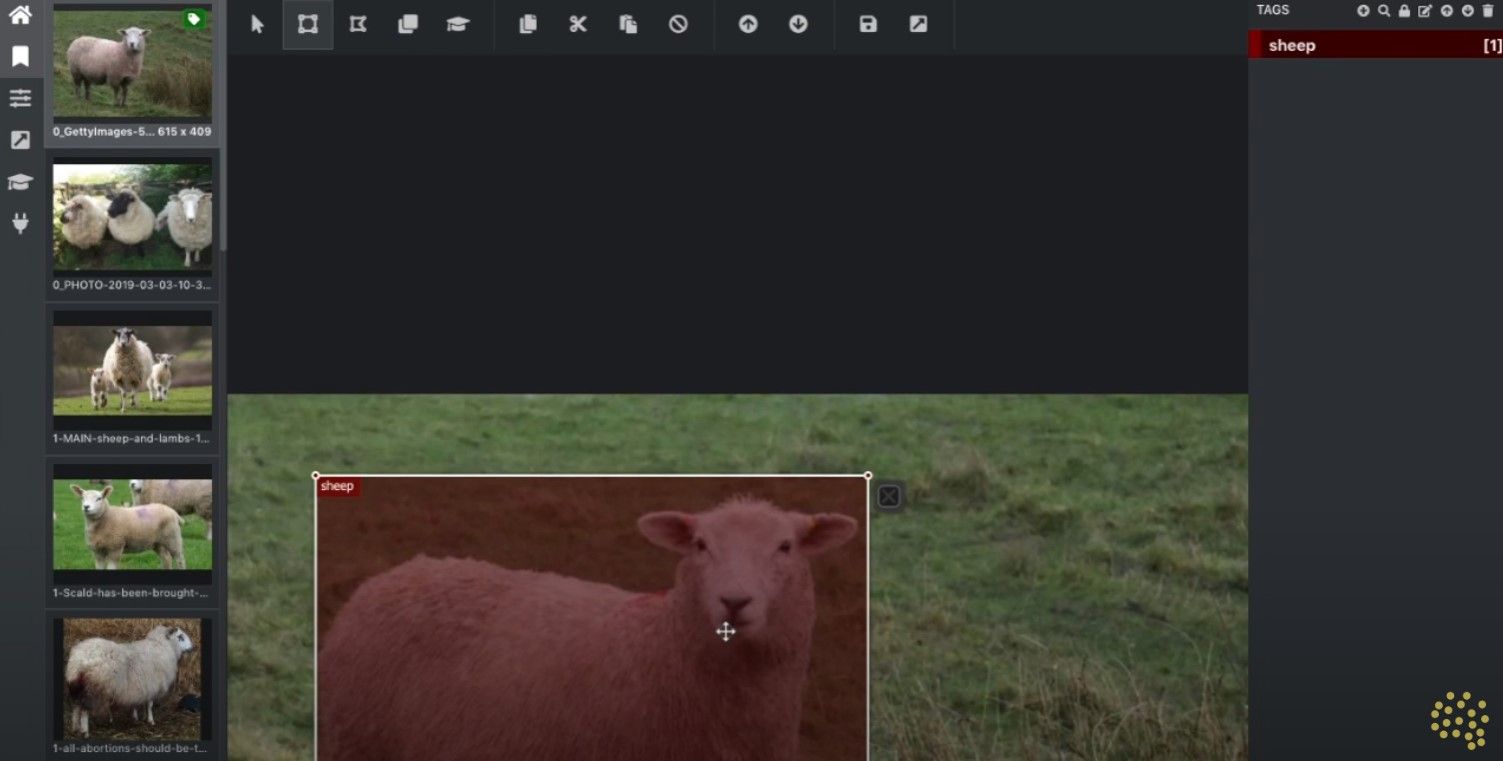 Limitations
You may find it a bit outdated due to the no-brainer UI.
It takes longer to get the hang of it than usual.
You have to provide a location connection from where data is pulled and where it will be conserved for each task.
Dataturks
This online labeling tool is one of the most useful tools for data labeling and annotation due to its flexible feature. It is a straightforward yet powerful tool.
Benefits
Its document and data annotation feature enables you to process with entity labeling for full-length documents.
It is a free, web-based tool that is easy to use.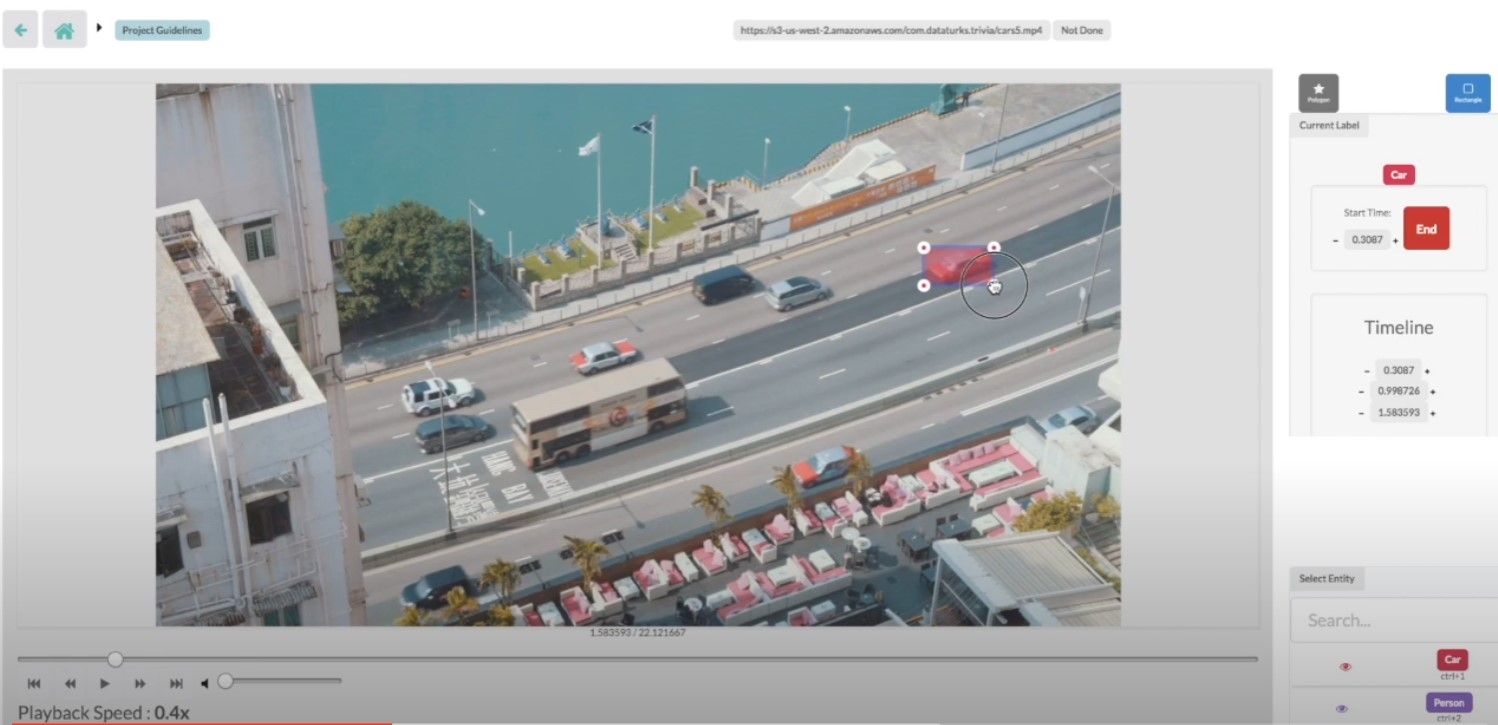 Limitations
Walmart Labs has acquired this tool that makes its support disappear.
Tagtog
This is another useful online labeling tool for data annotation techniques that offers plenty of formats. It helps in producing high-quality data annotation.
Benefits
It offers compatibility with various file formats like PDF, HTML, TXT, etc.
It provides a fast and automatic data labeling technique once you manually tagged data.
You don't have to install it.
It also provides you with an API to analyze the model continuously.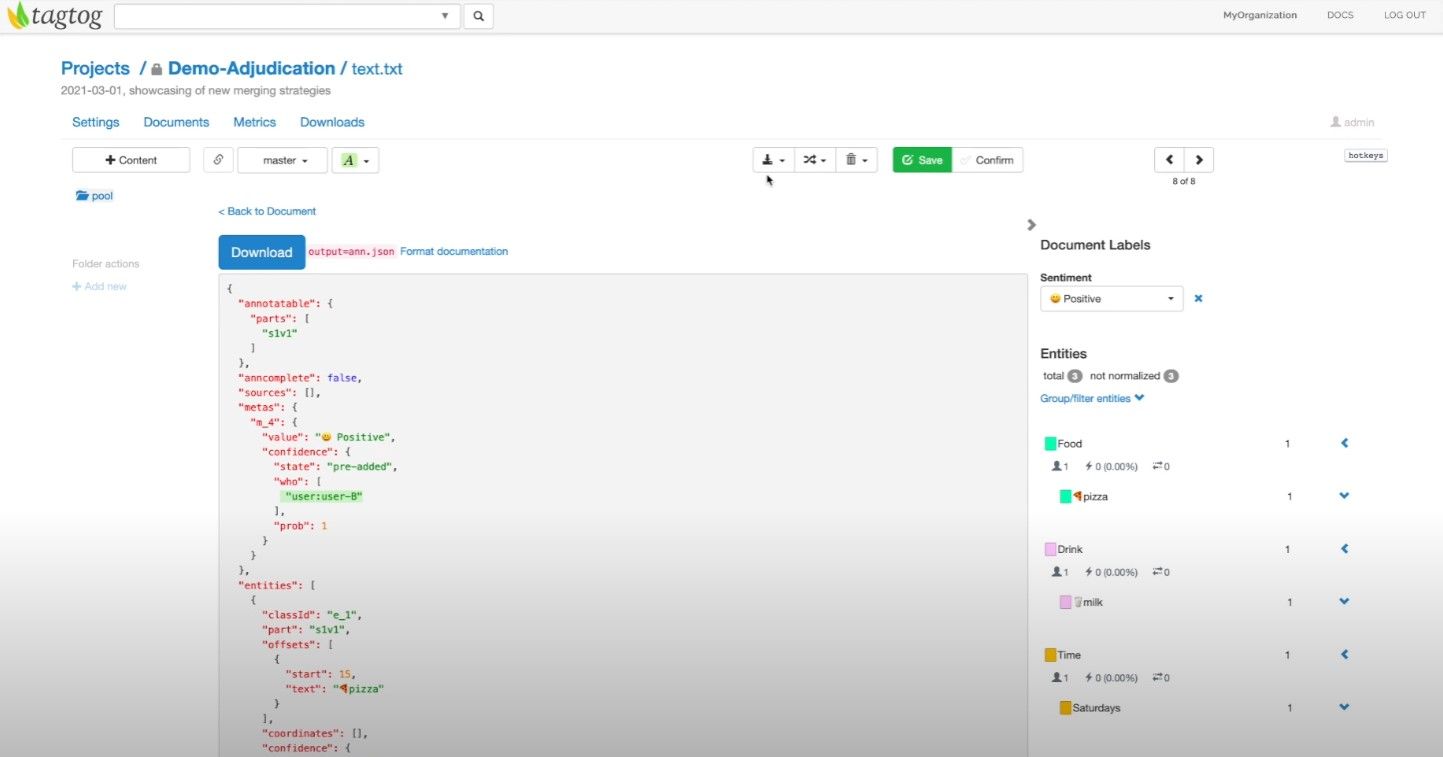 Limitations
It is easy for basic features only. You have to pay more for additional functions.
Their rates are elevated.
You may find it challenging to understand their interface.
Prodigy
Prodigy is a modest, sleek machine-learning tool making it one of the best data labeling tools. It delivers various characteristics such as computer vision, experiment design, and natural language processes.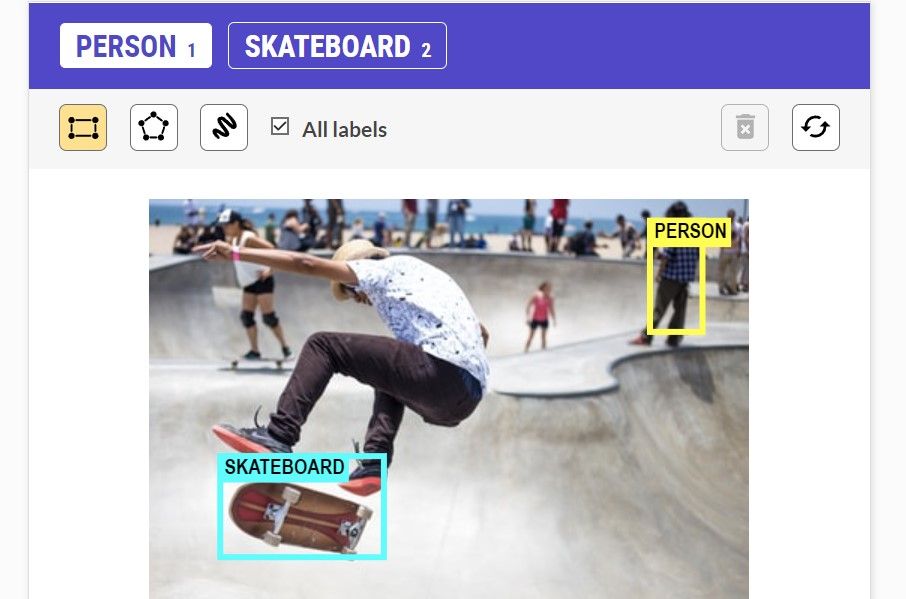 Benefits
You can annotate your data vastly with active understanding.
This scriptable tool is also self-hosted.
It provides you with a modern interface.
Limitations
The license for this AI labeling tool is a bit expensive.
Amazon Sage Maker Ground Truth
This is a data labeling tool that possesses versatile features. It offers multiple datasets with accurate and rapid data labeling, model training, validation, deployment, and monitoring. Hence, it is an all-in-one platform.
Benefits
It is easy to use and takes a shorter time.
Moreover, it is a fully managed and automated platform.
It is easy to train other employees as well.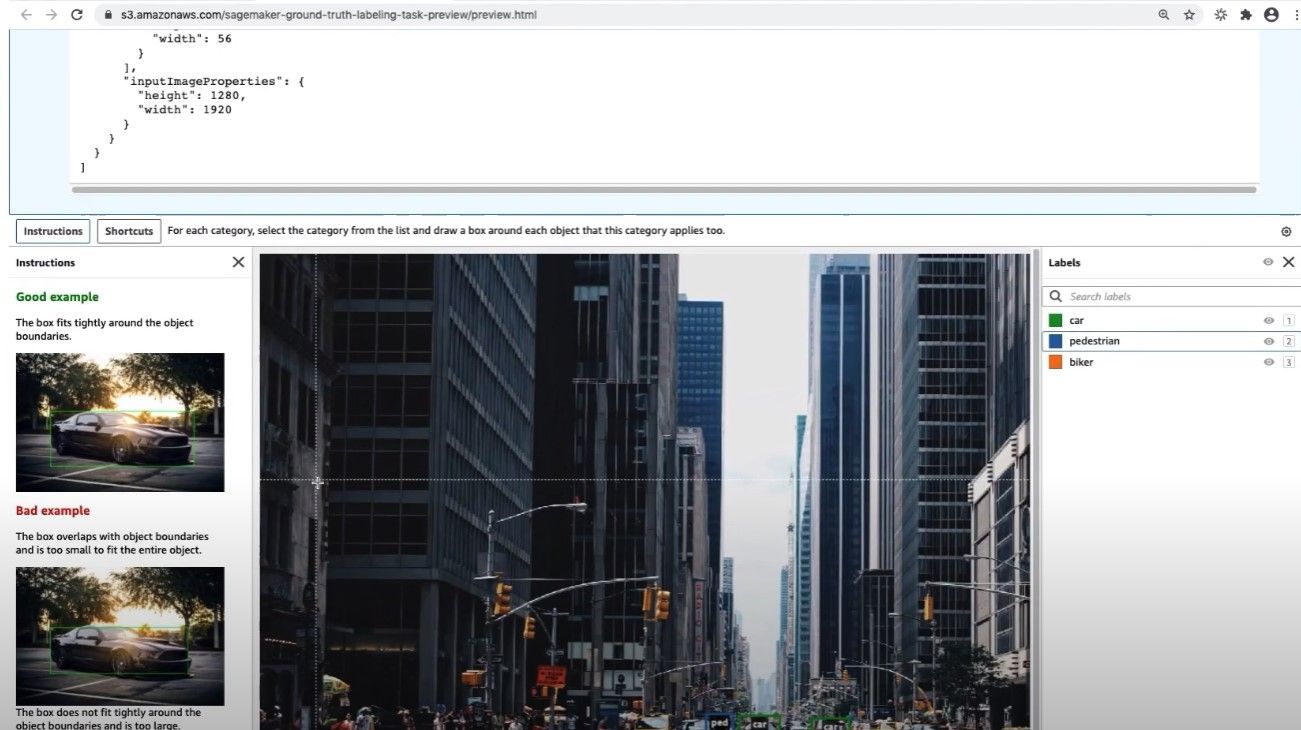 Limitations
There is a limit of 1250 objects for automatic data labeling.
The price is a little high.
For large-scale experiments, this tool is slow.
Key Takeaways
Data labeling tools can be time-consuming. However, a suitable and effective data annotation app can save energy and time by providing fast and high-quality functions. Once you select the best machine learning labeling tool for your project based on your personal preferences, you can complete your task efficiently.